10 Food Delivery Startups to Watch for in 2020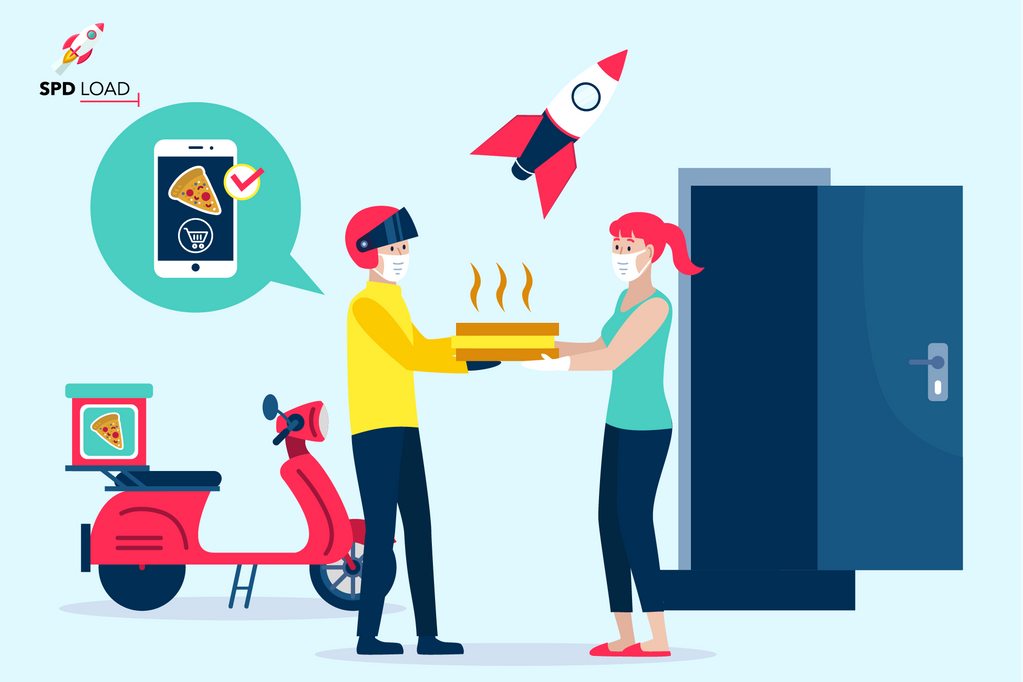 The food delivery industry is one of the booming industries in the modern era. All thanks to the busy schedule of people that makes them order food online rather than making it themselves. Moreover, the global spread of COVID-19 has made people more particular about their health.
Some of them consider placing orders online, whereas some consider cooking themselves. The high dependency of people on online food delivery has also led to the inception of various food delivery startups.
Here, we are going to study some of those successful food delivery startups.
Market Overview
As per Businesswire, the global online food delivery services market is expected to hit the $111.32 billion mark this year (2020). Last year, the market value stood at $107.44 billion.
This value clearly depicts that the growth of the food delivery market has slowed down a little bit. All because of the global pandemic COVID-19. And as more people are relying on these delivery services for food and groceries.
This time has also raised the potential for some new food delivery startups in the future.
Moreover, there are a plethora of new trends to watch in 2020 for food delivery startups. Cloud kitchens are the number one trend that deals only with online orders. These types of companies save a lot of time as they don't have any dine-in customers to deal with.
In addition to this, it is easy to boost your delivery service by employing multiple delivery channels. Contactless delivery is another trend that is popular due to COVID-19 pandemic.
In short, there are a lot of new trends for startups to follow for food delivery in USA or in any other part of the world.
In the coming section, we are going to explore some of the fresh Food delivery startups 2020.
Food Delivery Startups
Hungry Panda – 2016 – Nottingham, United Kingdom
Spread across over 30 cities in 4 continents, Hungry Panda is one of the best delivery startups that offer finger-licking food right at your doorsteps.
Hungry Panda has raised around $20 million in Funding over 1 round. These funding rounds have made Hungry Panda one of the promising Food delivery startups 2020.
Railmitra – 2018 – India
Railmitra is among those ingenious Indian startups that offer food delivery to people while they are traveling.
The startup solves the issue of unhygienic food of the rail pantry car. It helps the passengers get fresh food from multiple restaurants that fall on the way of their journey. Moreover, you can choose from a bunch of cuisines on the Railmitra app.
Gebni – 2016 – New York, United States
Gebni is among those food delivery startups in USA that caters you affordable yet quality food. Their app has a beautiful user interface that shows food items priced as per demand. This means that you can get your favorite meal at the best price.
DoorDash – 2013 – San Francisco, California, United States
DoorDash is one of the iconic food delivery startups in USA. The term iconic signifies its 4 acquisitions and around $2.5 billion of raised fundings. Founded in the year 2013, DoorDash has emerged as one of the best startups that deal with food delivery in and around the USA as compared to others.
Nestor – 2015 – Paris, France
Nestor is one of those unique startups that undertakes the concept of a single meal a day. Unlike other companies, Nestor produces over 1000 meals of a single type in a day that includes a starter, main course, and a dessert.
Bella&bona – 2018 – Monaco, Germany
When it comes to office lunch, everyone needs a toothsome meal. Bella&bona is one of the innovative food startups that provides lunch delivery at work. With this, they not only reduce your hassle of getting out of your office chair. But, also make sure that you get a healthy, nutritious meal.
Parsley Box – 2017 – U.K
Parsley box is a next-level food delivery service that stands out from other startups in a number of aspects. First, they offer you delicious and nutrient-rich meals that can easily store in your cupboards.
Moreover, you can stay carefree about the quality of meals as they can stay fresh for up to 6 months.
I-lunch – 2017 – Aubervilliers, France
I-lunch is another great way to order food for your office staff. The catch behind the startup is its eco-friendly practices to deliver food and manage waste. Their i-Lunch boxes are returnable, and they are used dozens of times before recycling.
I-lunch offers a number of packages for the firms to choose from. So far, it has raised over $1.1 million through an undisclosed funding round.
The innovative idea of eco-friendly food delivery places it among the top startups.
Bring Me That – 2013 – New York, United States
Among the top startups of food delivery in USA, Bring Me That is the one linked to over 150,000 restaurants. With this it provides you superior quality meals of any cuisine in minimum time. Their cool android and iOS app makes it easy for all the customers to order food online.
Baboon – 2015 – Tirana, Albania
Tied up with over 250 restaurants in Albania, Baboon delivers its users all the culinary delights they want. The simple website and mobile ordering process make them different from other food delivery startups.
This is what lands Baboon in this list of startups of food delivery 2020.
Baboon has been successful in raising $250,000 till now through seed investments over 2 rounds.
Learn more about food delivery startups in USA.
0 комментариев