How To Build E-Learning Platform From Scratch: The Complex Guide From Idea to MVP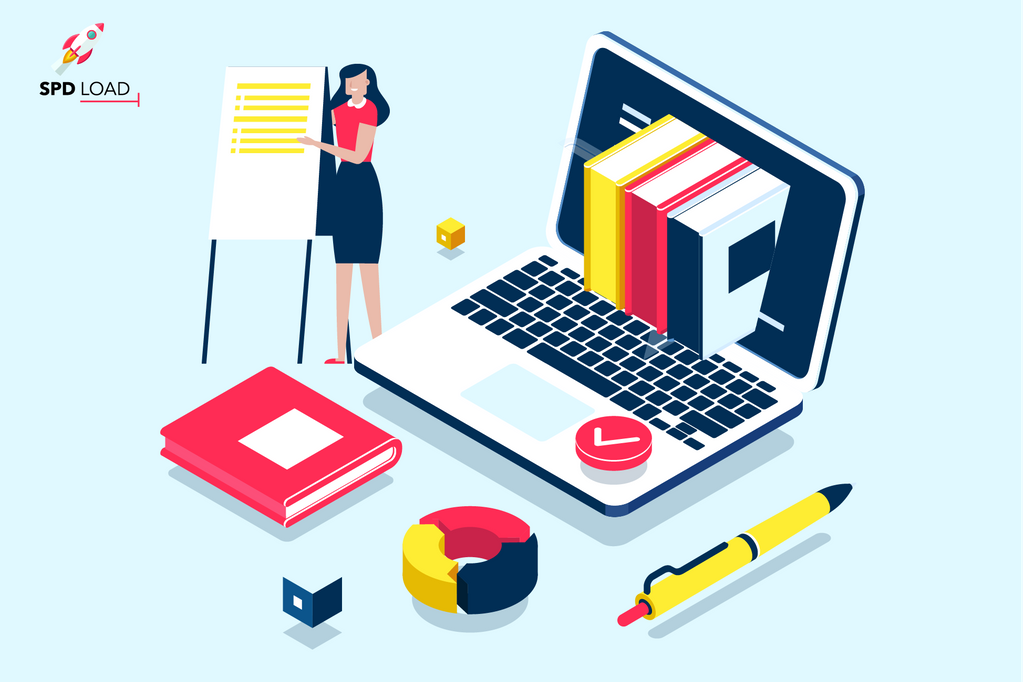 With schools and colleges shut, students are relying on the e-learning platforms. They want to stay ahead with their education. But how to create an online learning platform? The applicability of e-learning does not confine to educational institutions alone.
Today, companies also use the power of e-learning to train their employees. As per Global Market Insights, the total worth of the e-learning industry will reach $300 billion.
Thus, it is important to know how to create and design e-learning apps that can work in every ecosystem. It can be companies, educational institutions, among others.
This begs the question, how to create e-learning app that is replete with the next-gen features. Plus, how much will it cost to create a user-friendly e-learning website.
The US and Europe house the majority of the online education business. But, Asia Pacific is rising to the occasion.
The latest e-learning aspects facilitate growth in the community with better collaboration. They help create a collaborative community. Students understand how to use technology for studying purposes.
Also, it allows the users to get training in better ways with an e-learning app.
In this article, we are going to know how to create an online learning platform.
Why Should You Build an E-learning Website?
E-learning is bringing transformation for everybody. Be it a student, an employee, a content creator, or even a teacher.
Also, with your e-learning website, you gain the ability to unify all these segments.
Here are some important reasons to build an e-learning website:
Online education is a lucrative industry. Once you establish your brand, you can only expect exponential usage. Hence, creating an engaging and smart platform is the priority.
Students are also heavily relying on the internet to educate themselves. Due to this, if they get access to a dedicated platform for their studies, it will be profitable.
Online learning has gained heavy growth in the formal education realm. Today, it is also gaining importance in other fields. The corporate e-learning industry grew by 900% between 2001 to 2017. In this case, we need to build an all-encompassing website for virtual learning.
Companies that create an e-learning website for their employees observe better productivity. This also reduces the training by 30% to 40% as per a Brandon Hall Research.
Types of Online Learning Platforms
Before we understand how to create an e-learning platform, let us decide which platforms are there. online learning platforms are split into two major domains.
Synchronous and Asynchronous learning. Apart from these two major systems, we need to identify the other subtypes of platforms.
Learning Destination Sites

Traditional Learning Management Systems

Open Source-learning Management System

Modern Learning Management Solutions

Learning Management Ecosystems

Tailor-Made-learning Platform
Must-Have Features for the MVP Version
Next up, in how to create an online learning platform, is the feature and function integration.
Which are those features that can get you instant success in the e-learning marketplace? If you want to create a successful platform, the below-listed features are essential for the website.
Login and Authentication

Searching Options

Dashboard

Smart Reporting and Analytics

Information Management Systems

Gamification

Add Video Content

Course Creation

Payment Systems
How to Build E-learning Website?
Moving ahead in how to create e-learning app or website, we will discuss the building process.
Let's start with the workflow, and then we will move on to team composition, tech stack, and the challenges.
1. Creation of Idea
2. Research the Project's Details
3. Design and Development Stage
4. Tech Stack to Create E-learning Website
5. Development Team
Challenges of Building an Online Educational Platform?
1. Lack of Motivation
Even if you have the best online courses on your platform, you may face a lack of engagement. Users are less motivated to visit the platforms individually.
In the sphere of community learning, this issue is prevalent all over the industry. However, embedding gamification features can help enhance that urge to interact.
2. Choosing a Learning Model
When educators try to build e-learning website, choosing the appropriate model is imperative.
Different types of online learning platforms have separate development models. Hence, it becomes important to choose one. You need to filter down to one type, before understanding how to create it.
This was all that you must know about how to create an online learning platform. However, at SpdLoad, we can handle the entire software development lifecycle.
We have the expertise to develop a seamless e-learning website. We know how to create and embed the next-gen features in your platform.
This will help make your platform stand out from the competition.
Learn more how to build e-learning website.
0 комментариев